New Look, Same Pass Drive
Hello,
You may have noticed that we've been a little quiet of late, but we've been working hard behind the scenes ahead of driving lessons starting back later this month. We have recently rebranded and are excited and pleased to share our new brand with all of you. Although have a different look, we're still the same Pass Drive, delivering high-quality driving lessons, driving instructor training and corporate driver training across the UK.
You may have already noticed that we have updated our brand logo, which now has a sleek and modern design. With bold colours and a contemporary style, our new logo evokes our modern approach to driving tuition.

Alongside our new logo, we have created our new brand tagline: "Promoting Safe and Responsible Driving". This tagline is indicative of who we are and what we do. It is our commitment to train and develop safe and responsible driving practices across the UK.

In addition to our new logo and tagline, we have updated our brand's mission statement, which communicates our mission as a brand to promote safe and responsible driving. It is our mission to help train and develop learner drivers, corporate drivers and driving instructors and help them achieve their goals as safe and responsible drivers.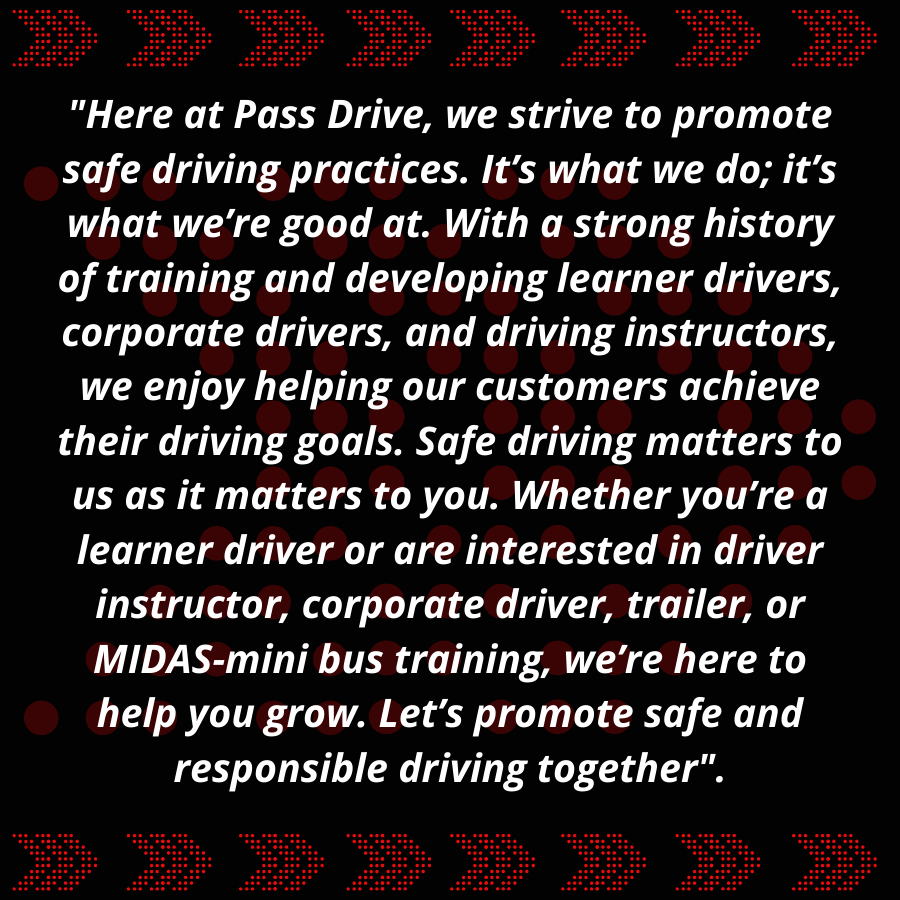 In line with our rebranding, we have been updating our website, which may look a little different from your last visit. It now incorporates our new brand colour palette utilising vibrant reds with muted greys and black. We have also updated much of the content on the site. Notably, we have added numerous contact forms across the website to make it easier for you to get in touch with us. We will also be further developing our blog with handy guides, informative posts and all the latest Pass Drive news.
We also recently visited the iconic Forth Rail Bridge for a photo shoot of our new branding on some of our instructor's cars. It was a great day out for the Pass Drive team, and the cars looked great under the famous bridge. Be sure to keep an eye out for our cars on the road.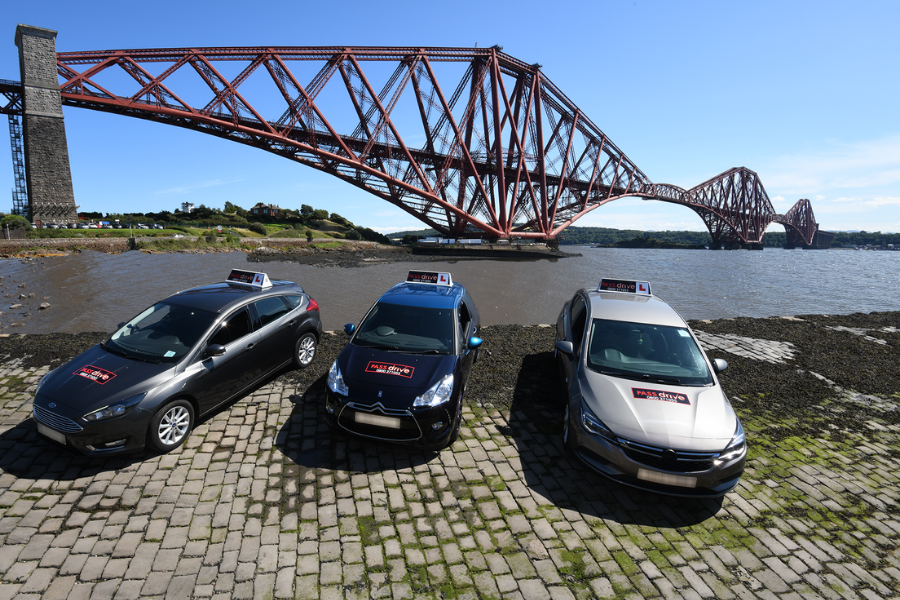 This is just the beginning of our journey, so be sure to keep an eye on future updates in the coming weeks. We look forward to speaking with you then.
Thanks for all your support.
The Pass Drive Team.