MIDAS Minibus Scheme

About The MIDAS Minibus Scheme
The MIDAS (Minibus Driver Awareness Scheme), was set up and administered by the Community Transport Association (CTA). The CTA is a national charity that represents and supports providers of community transport. The Midas scheme provides a nationally recognised standard for the assessment and training of minibus drivers. It aims to improve minibus driving standards and promote the safer operation of minibuses.
MIDAS is not just for community associations, but it is also available to any organisation using minibuses. This allows businesses like yours to validate and improve driver standards and passenger safety. From organisations who have a single minibus to schools, colleges, universities and local authorities operating large fleets, the MIDAS Scheme is open to all.
MIDAS training involves both theory and practical elements and covers a range of defensive driving skills. Additionally, we offer driver risk assessments on request, with written reports provided.
MIDAS Minibus Training
MIDAS minibus training is available for both groups and single drivers. The course is 4 hours in length, per individual, consisting of a presentation and practical training. The presentation aspect lasts for 2.5 hours and can be done as a group or individually with each driver. This is followed by a 1.5-hour practical one to one training session with each driver.
At this time our MIDAS training is only available across the Central belt of Scotland. If the organisation is based outside this region, please call us, and we will try to help.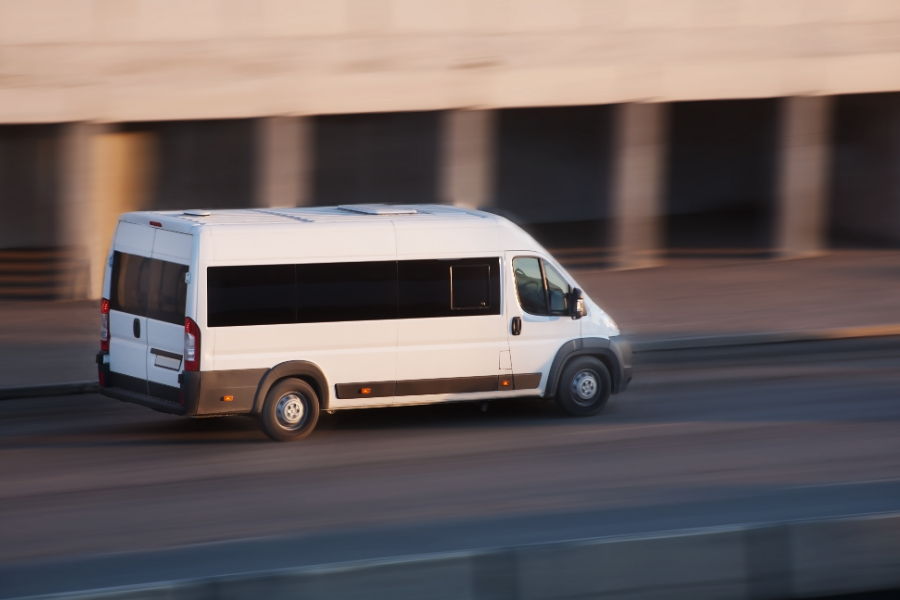 Our Trainers
All our trainers hold the following two qualifications from the DVSA – (Driver Vehicle Standards Agency formerly DSA and DVLA) Approved Driving Instructor (ADI) and Approved Fleet Registered Trainer (AFRT). All classroom presenters will also have a formal teaching qualification. Additionally, our trainers are advanced drivers having passed a recognised advanced driving qualification such as ROSPA or IAM and hold the diploma for advanced driving instruction.
Benefits of Minibus Driver Training
Your business can benefit in several different ways following MIDAS minibus training. Through the scheme, you are not only demonstrating your duty of care as an employer, but you are also upskilling your employees. This may reward your business in several ways, including: 
A more positive brand and company image through more skilled drivers.
Fewer accidents and lower running costs.
Lower risk to your drivers.
Lower levels of emissions.
Contact us today to find out how we can help your business flourish with our MIDAS Minibus Scheme. Drive your business forward, with safe and responsible drivers.
Explore Our Range Of Corporate Driver Training Courses
We have a great range of Corporate Driver Training Courses for your business needs. From Eco Fuel Efficient Training to Trailer Training, we've got a course that's perfect for you.
Contact Us
For more information, call and speak to one of our advisors on 0800 371055, email info@pass-drive.co.uk or complete the contact form below.