Free Information Pack

Looking to embark on a new career? Become a driving instructor and earn over £40,000 per year. To find out more request a Free Information Pack today.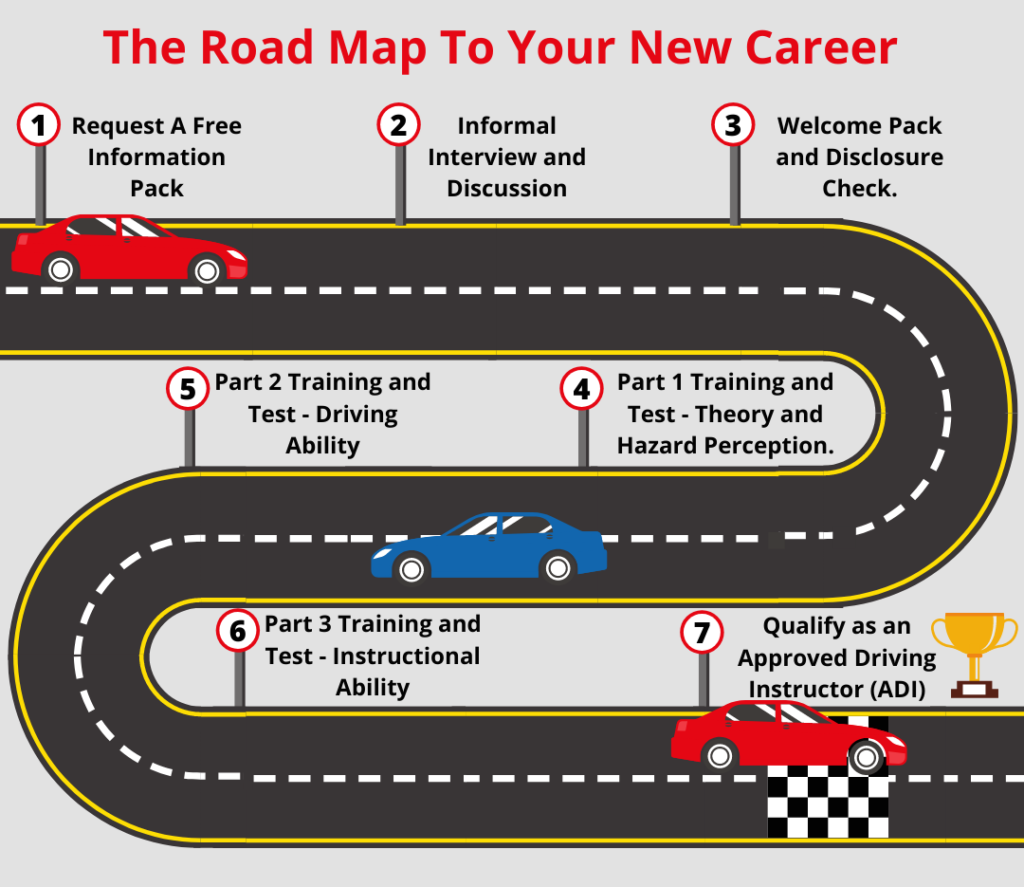 About The Free Driving Instructor Information Pack
Our free information pack provides you with an insight into the benefits of becoming a driving instructor and your potential role within Pass Drive Driving School. The information pack explores the Approved Driving Instructor training course whilst highlighting the skills required to become a driving instructor and how these will be tested. You will already have many of these skills but we're here to help you every step of the way towards reaching the required standard. The pack will also give you an insight into the potential earnings of a driving instructor.
Check if you meet the criteria to begin training to become a driving instructor.
Becoming a driving instructor is a rewarding and fulfilling career. It allows you to meet and work with a wide variety of people from different backgrounds. You will have a profound impact on your pupils' lives, helping them grow from beginners into safe and responsible drivers. Additionally, there will be excellent opportunities for career progression, including trailer training, fleet training, and driving instructor training.
What Can We Do For You?
If you would like to find out more about becoming a driving instructor, we are here to answer any questions you may have. We offer a range of learning resources throughout your training to help you prepare for any tests. Our team will regularly be in touch to assist and guide you through the process. Once you have completed your training, you will be offered a guaranteed position within our driving school. This comes with all the benefits of working with our team.
You May Also Be Interested In
Request An Information Pack
To find out more about a career as a driving instructor, please complete the form below to request our free information pack.
For more information, please call us on 0800 371055, or email: info@pass-drive.co.uk.