Instructor Training FAQs

Thinking about becoming a driving instructor? Want to find out if our instructor training course is right for you? A career as a driving instructor has many benefits. Not only is it rewarding, but you will also have the opportunity to make a difference in your community. You will also be able to fit your work around your life, rather than your life around work. Whether you're looking for a career change, or have been thinking about becoming an instructor for some time, we're here to help.
It's important to have all the facts, so we've compiled this handy list of driving instructor training faqs. This page explores some of the most common questions we have from our trainees and prospective instructors. We hope that it can help you decide if our training course is right for you.
Driving Instructor Training FAQs
Driving Instructor Training Course: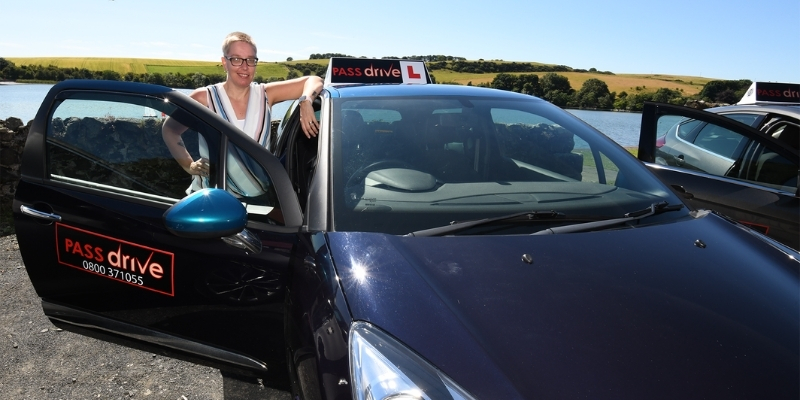 How long does it take to become a driving instructor?
This can depend on a variety of different factors. Depending on how much time and effort you can commit to your training, it is possible to be fully qualified in around 6 months. This varies from individual to individual and can depend on the availability of tests. It can take a few weeks your Disclosure Check to be returned, and there can be waiting times for each of the individual tests.
Is there an opportunity to earn while I learn?
Yes, once you've successfully passed your Part 2 test, and had 40 hours of Part 3 training, you can apply for a trainee licence. This is a Government Scheme, which allows Potential Driving Instructors (PDIs), to earn as they learn, for six months. The trainee licence permits PDIs to teach pupils during this time, to gain experience ahead of their Part 3 test. You can operate as a driving instructor on a trainee licence either full-time or part-time, whichever you prefer. However, you must be sponsored by a driving school.
Where will my driving instructor training take place?
We always aim to train you in your local area. However, this is sometimes not possible. In this instance, we can arrange for you to meet your trainer at a mutually suitable location.
Your Part 1 training consists of self-study. This means that you can learn the theoretical aspects of becoming a driving instructor from the comfort of home, or your favourite coffee shop. We'll be available to help you with anything you need, and if you have any questions.
What happens if I fail one of my tests?
We are confident that you will pass each test, with the high-quality training we provide, giving you the best possible chance to pass. However, should you fail on any one of your tests, we can review your results and identify areas to work on to help you pass.
Will I be required to take a position with Pass Drive upon qualifying?
At Pass Drive, first and foremost, we are training you for a position within our school, so you have the peace of mind of knowing that we will give you our utmost attention and support. It is not a condition of your training, that you must join us. Once you're qualified, you do have the option of working independently, if you choose to do so.
Should you join our school, you will not be tied into a long contract. This is something which not all driving schools offer, with some schools tying their instructors into franchise contracts for up to a year or two. These schools often require you to keep paying fees, even if they are not providing you with pupils or business.
Can I take the time to consider my options before signing up?
Of course, and this is something that we recommend. This is a big decision, and it is important to take the time to decide that you want to do the instructor training before fully committing to the course and paying any money. It should not be an impulse decision, so be sure to take the time to think over your options and discuss these with our expert team, if you require any help.
We'll be there, and will be in touch when you need us. Take the time to read over our information pack, and please give us a call if you have any questions. Once you're ready, you can arrange a call to discuss your options, or request an online meeting to explore the course in more detail and choose the training option which is right for you.
What are the basic requirements to become a driving instructor?
To become a driving instructor, you must be:
Aged 21 or over;
Have held a driving licence for over 3 years without any motoring convictions;
Be able to read a licence plate at 90 feet;
Pass a Criminal Records Bureau check.
When can I do my training?
The first part of your training for the Part 1 test is a self-study, meaning that you can study at home in your own time. You will be assigned your Part 1 trainer as soon as you receive your DVSA registration.
When you have passed your Part 1 test, the remainder of your training will be in-car. You will be assigned a dedicated in-car trainer, for the remainder of your training. We will be able to organise training sessions around your work and life commitments. This allows you to learn in your own time and at your own pace.
About the position and career opportunity: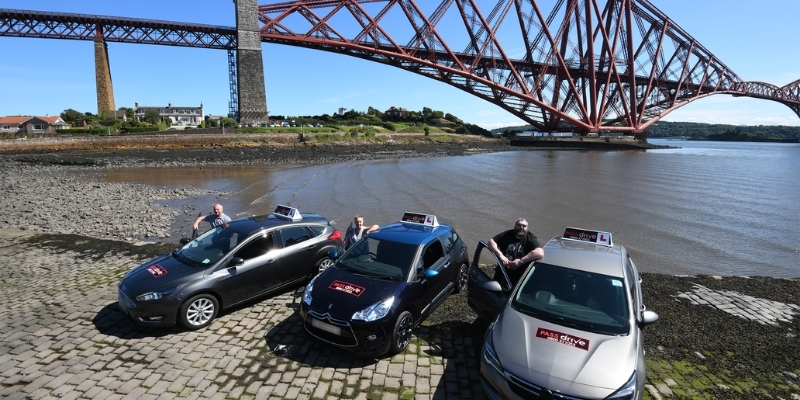 Will I have to work full-time or can I work part-time once I've qualified?
It is up to you whether you would like to work part-time or full-time once you've qualified. Some people choose to work part-time alongside their existing job as they gain experience and fill their diary. Whereas, others decide to go full-time straight away. As your own boss, you will be able to choose the hours that you work and create a schedule which suits you.
How many pupils will I need to work full-time (40 hours)?
We recommend at least 2-hour sessions to all of our pupils, meaning that you will need around 15-20 pupils per week to work full-time. This can vary somewhat if you decide to deliver our intensive and residential courses.
Do I get to choose my own car?
If you already have a car, you can use this for teaching pupils providing it is suitable and has dual-controls fitted. Alternatively, you can choose to buy a brand new dual control car from our range at a heavily discounted price. If you choose to buy a car, it will be fully customisable, complete with dual-controls and dashcams, so you instruct your pupils with confidence.
How will Pass Drive provide me with pupils?
We will be able to provide you with pupils to fill your diary through our website and social media campaigns. This will help to fill your diary, and build your reputation in your local area. You will have your own profile and page on our website, where you can advertise your services to potential customers in your area.
How will Pass Drive Support me?
In additon to providing you with pupils, we will provide you with full administrative support, marketing materials to promote your business in your local area, and a range of career development opportunities, to help you grow.
You May Also Be Interested In
Contact Us
For more information on how to become a driving instructor, call 0800 371055, email: info@pass-drive.co.uk, or request an information pack.