Driving Instructor Training

To become an Approved Driving Instructor (ADI), you will need to undertake the necessary ADI or driving instructor training and pass the relevant tests. There are three different tests that you will need to pass on your journey to becoming a driving instructor. These tests will test your theoretical driving knowledge, your driving skill and your ability to teach a pupil. We will be with you every step of the way, providing you with training and support to prepare and pass each of these tests.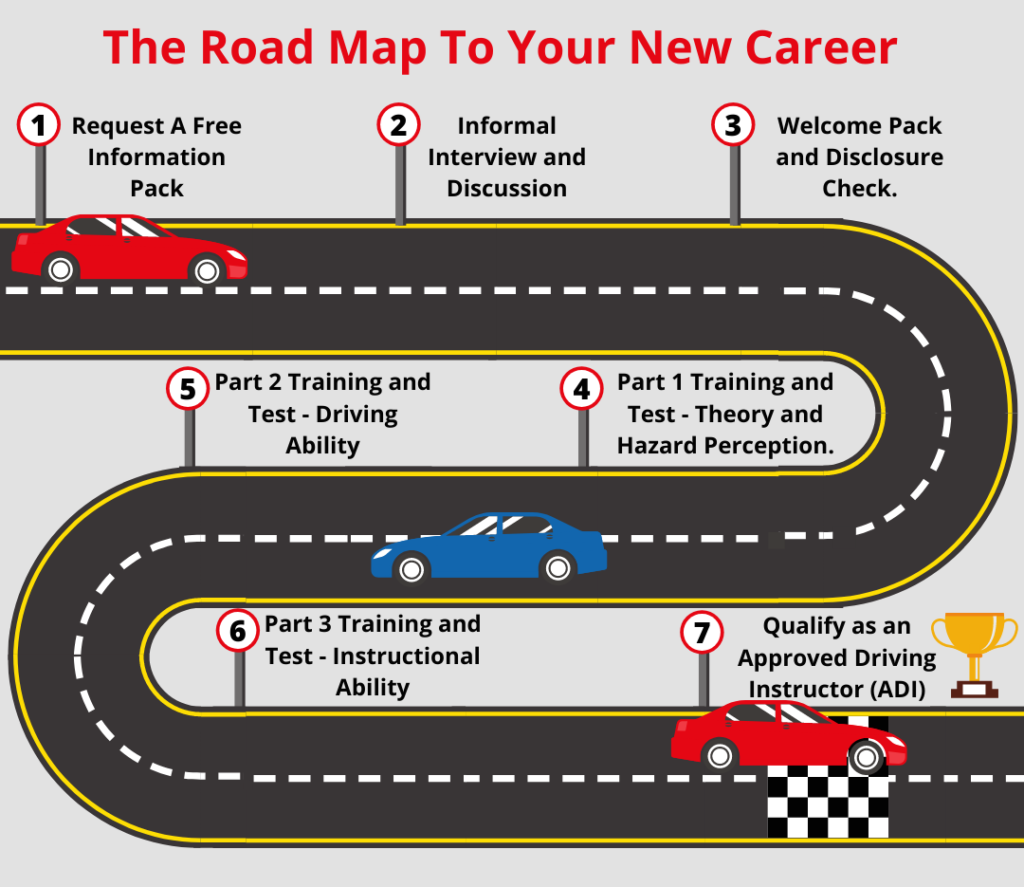 Driving Instructor Training Part 1: The Theory and Hazard Perception Test

The Part One Test aims to test your theoretical driving knowledge and awareness. It consists of two separate parts, a Theory Test, and a Hazard Perception Test. You will need to pass both of these sections to progress to the next stage in your training.
The first part of the test consists of 100 multiple-choice questions. This part of the test covers a range of subjects from the Highway Code, to general knowledge and car control, to instructional techniques. There are four sections, each with 25 questions. You will have 90 minutes to complete this section of the test and must score at least 85 out of 100.
The second part of the test consists of 14 clips which will test your ability to identify developing hazards. Each video will show an everyday road scenario, and you will have to identify developing hazards, that would result in the driver having to take action. You can score up to 5 points for each developing hazard, and you will need to score at least 57 out of 75 to pass.
Driving Instructor Training Part 2: Driving Ability Test

The Part 2 Test aims to evaluate your driving skills. This is a practical test which lasts for 60 minutes, consisting of 5 parts. You will have to complete an eyesight check, answer a set of 'show me, tell me questions', and demonstrate your driving ability, completing 2 manoeuvres. To pass this test, you will need to make no more than six driving faults, with no serious or dangerous driving faults. The test will be evaluated by a DVSA examiner, who will evaluate your skill and determine whether you have passed.
Driving Instructor Training Part 3: Instructional Ability Test

The Part 3 Test is the final hurdle you will need to overcome in your driving instructor training. In this test, the DVSA examiner will sit in the back seat whilst you teach a pupil. You will agree on a subject for the session with your pupil and will be expected to spot any mistake. You will then discuss the reasons behind them, and suggest an action to prevent a recurrence. The examiner is looking for you to come across as friendly, patient, knowledgeable and understanding.
You will be marked on 17 different competencies grouped into 3 categories: lesson planning, risk management, and teaching and learning strategies. You will need to score a minimum of 31 to pass the test and be added to the ADI register.
ADI Licence vs. PDI Licence
Although the majority of our instructors decide to take their Part 3 Test on completion of their training, you can choose to become a PDI or Potential Driving Instructor. Through becoming a PDI, you can choose to earn while you learn. Your PDI licence will allow you to teach learner drivers for six months to further develop your skills before sitting your Part 3 Test. This can be useful, as it allows you to build your confidence and gain lots of experience. After six months, your licence will expire, and you will need to sit your Part 3 Test to continue teaching.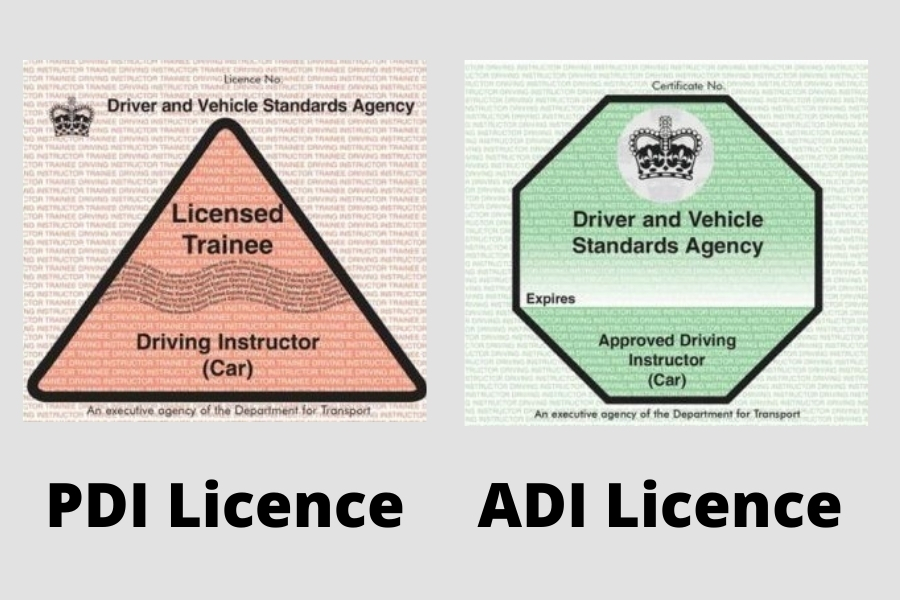 Training FAQs
How long does it take to train?
It will usually take at least six months to complete the training course, but this depends on the amount of time you can dedicate to training and the availability of tests. Although it is possible to pass sooner.
Can anyone become a driving instructor?
To begin driving instructor training, you need to be over the age of 21, and to have held a full driving licence without any motoring convictions for at least 3 years. We've helped to train a wide variety of people from a range of different backgrounds, so be sure to get in touch to find out how we can help you.
Do I need to travel for my training?
No, we have qualified trainers available across the UK, who will be able to train you in your local area. However, we do aim to train you in the area where you will sit your tests.
You May Also Be Interested In
Contact Us
For more information on driving instructor training or how to become a driving instructor, call 0800 371055, email: info@pass-drive.co.uk, or complete the form below for a free information pack.