B+E Training

Thinking about trailer training? Our tailored B+E Training course is perfect for drivers looking to tow heavier trailers and loads for commercial purposes or leisure. Our experienced instructors will guide you every step of the way, ensuring that you are comfortable with driving safely and responsibly with a trailer attached.
Do I Need To Do B+E Training?
Whether or not you need to do B+E training depends on when you passed your driving test. If you passed on, or after, the 1st of January 1997, you can drive a car or van up to 3500kg, towing a trailer of up to 750kg. You can tow a trailer of over 750kg, as long as the combined maximum authorised mass, or MAM, of the trailer and towing vehicle, is no more than 3500kg. To tow anything heavier you will need to complete B+E training
If you passed your driving test prior to the 1st of January 1997, it is a little more simple. You can usually drive a vehicle and trailer combination up to 8,250kg MAM.
You can also check your driving licence online to see if you are allowed to tow on your current licence.
However, it is recommended that you do not tow any more than 85% of your car's weight. The maximum towing weight of your car can be found in its manual.
For more information, visit trailer training, or the official government website.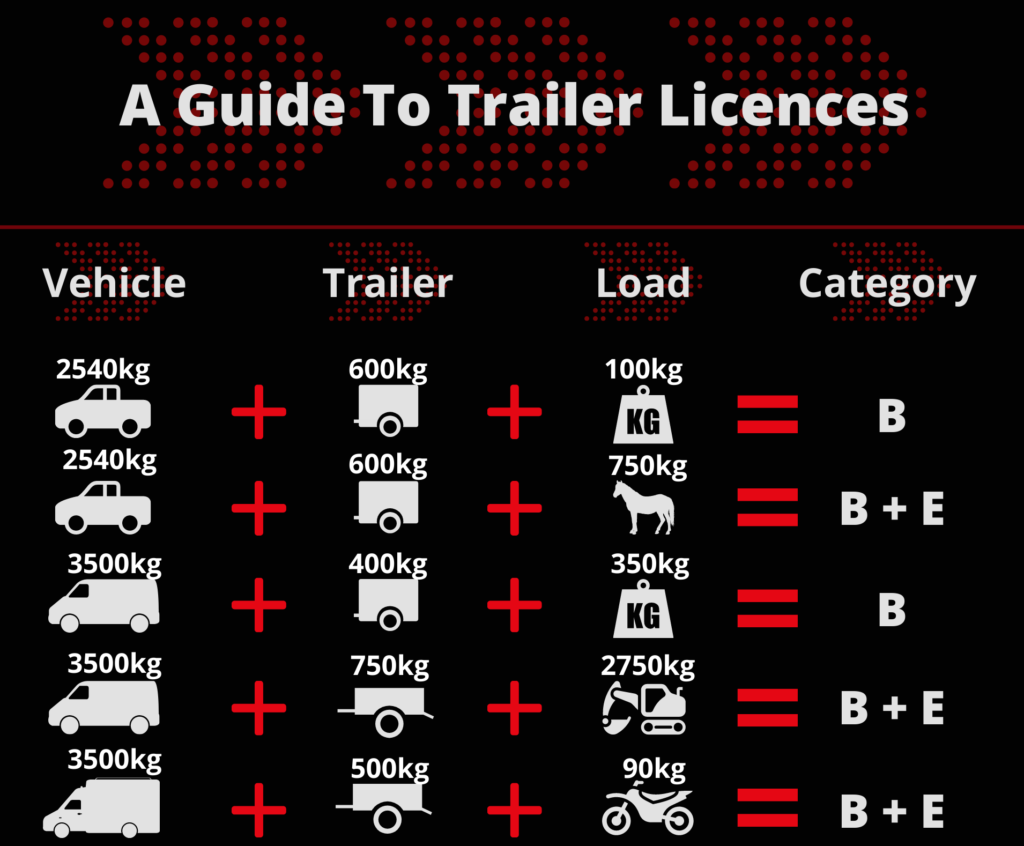 The B+E Training Course
Your training will begin with a discussion outlining the training and what is expected in the B+E Test.
Following this, you and your instructor will perform thorough safety checks on your vehicle. This ensures that the vehicle and trailer are in good condition and that it is safe to begin training. Following the safety inspection, you will:
Begin learning the set reverse manoeuvres to ensure that you are comfortable reversing with the trailer.
Learn how to safely and effectively uncouple and recouple the trailer, checking that it is securely attached to your vehicle.
Learn how to drive safely and responsibly with your trailer on everyday roads.
Discuss the B+E test in greater detail.
The B+E Test
Once you have completed our training course you will sit your test at the nearest DVSA Test Centre. To pass the B+E test, you must be able to:
Drive safely and responsibly in different road and traffic conditions.
Show that you know The Highway Code by the way that you drive.
Once you have passed your B+E test, you will have a new category on your driving licence allowing you to tow heavier trailers and loads. You will now be able to tow a host of new trailers and loads for both commercial and leisure purposes.
Book B+E Training Lessons
If you would like to find out more or book B+E training lessons, please give us a call on 0800 371055, email: info@pass-drive.co.uk, or fill in the contact form below. We look forward to hearing from you.